Do Hospital Awards Drive Consumer Decisions?
2018 National Consumer Survey: Value of Hospital Awards Results
A Strategic Health Care Marketing webinar on demand for health care marketers, communicators, and strategists.
Your Presenters:

Duration: 60 Minutes
---
Sponsored by Wax Custom Communications
This event is free to attend thanks to our event sponsor.
---
---
---
Log in below to access this content:
---
Join the healthcare marketing pros from Wax Custom Communications for an eye-opening look at what health care consumers really think of hospital quality awards — and how these rankings drive their health care decisions.
During this engaging discussion, you'll take a deep dive into data from the 2018 National Healthcare Consumer Survey — conducted by Wax Custom Communications to determine the extent to which healthcare decisions are guided by a hospital's awards and recognition.
You'll get answers as well as actionable insights to polish your brand and drive patient volume.
You'll learn:
Which award programs have the best marketing payback, and how to use them to support consumers' care decisions
Which regions and demographic groups respond most favorably to hospital awards
How quality awards inform how patients select their outpatient, emergency and specialty care providers
How to maximize ad dollars by promoting your awards to the right audience, in the right channel
How the right messaging can ensure that your marketing efforts inspire action
You've spent considerable time and money to earn recognition for your hospital. Now it's time to leverage those accolades for maximum impact and maximum return.
Join us on March 13 and you'll this informative webinar with the insights to find your audience, refine your message — and create a holistic marketing strategy that takes full advantage of your hospital's accomplishments.
---
Your Presenters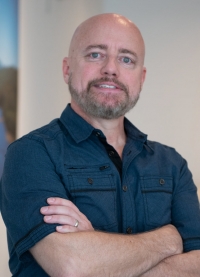 Craig Fairfield, MBA
Managing Director
Wax Custom Communications
Craig has managed award-winning marketing programs for an impressive array of national and regional healthcare organizations. He holds degrees in international business, business administration and marketing from McKendree University in St. Louis, where he has taught in the School of Business. Craig has experience on both the agency and client sides as a strategist, researcher and writer specializing in healthcare communications.
---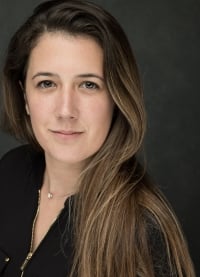 Amanda Herriman
Marketing Manager
Wax Custom Communications
Amanda brings a unique perspective to the Wax team with her strong background in digital marketing and an education in health services. She has deep experience with HTML development, data analysis, campaign testing and digital implementation. As marketing manager, she participates in the research, creative testing and ongoing optimization phases of Wax's go-to-market strategy development process.