Social Media & Online Reviews: How Do They Affect Your Health Care Brand and PowerScore?
A new Strategic Health Care Marketing webinar for health care marketers and digital strategists
Your Presenters:

Duration: 60 Minutes

---
Sponsored by Wax Custom Communications
This event is free to attend thanks to our event sponsor.
---
Resources
Presentation Slides (PDF)
You have to be active on social media and online review sites … right?
We know the answer is 'yes,' but who is it for and how do you do it well? These are questions hospital marketers ask themselves daily.
Join the healthcare marketing pros from Wax Custom Communications for the intriguing answers to their latest national consumer survey. Find out what the study results show, including who follows hospital social media channels and to what extent consumers' healthcare decisions are influenced by online reviews. We'll teach you how to you use this consumer data to hone your social media efforts for better results.
And we'll look at a new descriptive statistic Wax has developed called PowerScore to help you determine your rank against the competition in terms of social reach and effectiveness.
We'll arm you with answers and actionable insights to polish your brand and drive patient volumes as the Googling, Yelping, digitally-savvy generations commandeer the market.
In this webinar, you'll learn:
Which audiences are most impacted by your social presence — and how they perceive its value
How geography, age, gender, and income of health care consumers make a difference
The ways that online reviews affect consumers' healthcare decisions and how to manage them effectively
How to develop a strategic social communications platform that inspires action and brings return on your investment
What the PowerScore is and how you can use it to compare yourself to the competition and track your progress over time
Attend this engaging 60-minute webinar and leave with new insights to maximize your social media efforts, understand online reviews, and learn how to best approach them based on direct consumer insights.
---
Your Presenters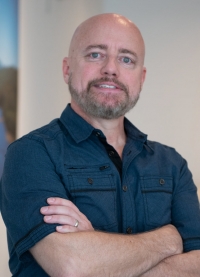 Craig Fairfield, MBA
Managing Director
Wax Custom Communications
Craig has managed award-winning marketing programs for an impressive array of national and regional healthcare organizations. He holds degrees in international business, business administration and marketing from McKendree University in St. Louis, where he has taught in the School of Business. Craig has experience on both the agency and client sides as a strategist, researcher and writer specializing in healthcare communications.
---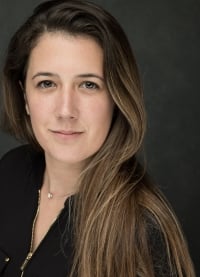 Amanda Herriman
Marketing Manager
Wax Custom Communications
The agency's very own "Swiss Army Knife," Amanda is one of those unusual people who is almost equally right- and left-brained. That means she brings to Wax a balanced blend of creative and analytical thinking — along with a unique perspective, a background in healthcare digital marketing and a degree in health services. She spends much of her time digging through marketing analytics, demographic and psychographic data, and GIS mapping for clues and insights to help the Wax team dream up omnichannel marketing strategies and healthcare advertising campaigns that motivate and inspire healthcare consumer decisions.