Pandemic Recovery:
Gearing Up for Business Development Marketing
A Strategic Health Care Marketing webinar for health care marketers, communicators, and strategists
Originally presented on May 5, 2020.
This event is available to watch immediately.
Register below to view the webinar recording.
Your Presenters:
Moderated by:


Sponsored by Strategic Health Care Marketing
This event is free to attend thanks to our event sponsor.
As the coronavirus began to spread throughout the country, hospitals and health systems essentially shut down elective procedures, foregoing the revenue they represent, in preparation for a surge in COVID-19 cases. The loss of revenue combined with vastly increased expenses has put unprecedented financial pressure on health care organizations.
The crisis is far from over in some parts of the country. But with the understanding that the coronavirus will be with us for many months until a vaccine is available, all businesses — including health care organizations — will need to figure out how to resume revenue-generating activities within the framework of the "new normal." Their survival depends on it.
How are health care leaders approaching plans to restart business development?
You'll learn:

How the coronavirus is financially impacting organizations
The trigger points for re-opening elective services
The priorities for re-opening these services
The role of marketing in support of reintroducing business development
Join us Tuesday, May 5, and you'll leave this webinar with new knowledge about how other senior health care leaders are making decisions about which course of action to take, and when.

Preston Gee
Vice President
Strategic Marketing, CHRISTUS Health

Preston Gee is a leading advocate for market-driven strategies in the healthcare industry. A recognized leader and experienced executive in the health care industry, he has served in senior leadership positions and as a management consultant for a wide range of hospitals and health systems.
Preston has authored several books, as well as numerous articles on planning and strategy for virtually every major publication in the health care industry. He is a frequent speaker at national conferences on consumer-based trends, health reform to service line management.
Suzanne Hendery
Vice President & Chief Marketing Officer
Renown Health
Suzanne Hendery has over 25 years of experience in communications, business strategy, marketing, program development and collaborative innovation through branding and digital strategy, customer experience design, and team member and customer engagement. At Renown, she advances the strategy and mission of the organization by growing reputation, engagement, loyalty, referrals and volumes in conjunction with colleagues and the marketing, internal and external communications, web/digital/social media and media relations teams.
Karina Jennings
Vice President of Marketing Strategy and Planning
Providence St. Joseph Health
Karina Jennings leads marketing planning and campaign execution across the organization's seven diverse regions and multiple system-wide lines of business. She is responsible for driving the creation and deployment of effective, targeted marketing strategy and measuring and reporting on campaign and marketing performance. In 2019, as part of Providence's marketing transformation, she built a new team dedicated to driving direct response marketing capability and was a key leader in the implementation of a system-wide CRM that provided the reporting and tracking capability necessary to transform marketing into a critical business function with proven return on investment. She has an MBA from the University of Alaska and a bachelor's degree in business and management from the University of Maryland.
Daniel Fell
Marketing Consultant & Senior Strategist
Optum
Danny Fell has over 30 years of health care marketing and advertising experience working with some of the largest healthcare brands in the country. He currently leads marketing strategy within the innovation team at Optum, a division of UnitedHealth Group, and is focused on building and deploying data-driven solutions that improve outcomes, enhance patient experiences and lower the total cost of healthcare.
He is the co-author of A Marketer's Guide to Market Research and a member of the editorial advisory board of eHealthcare Strategy and Trends.
David Marlowe
Principal
Strategic Marketing Concepts
David Marlowe is the principal of Strategic Marketing Concepts, a health care marketing consulting firm based in Ellicott City, Maryland. David directs engagements involving the development of strategic marketing plans, market research, marketing function assessments, medical staff marketing, new program development, pricing strategies, and health care delivery system marketing issues.
David is a past president of the Society for Healthcare Strategy and Market Development of the American Hospital Association and received its highest honor, the Award for Individual Professional Excellence, in 2005.
Date: Tuesday, May 5, 2020

Time: 2 P.M. Eastern, 1 P.M. Central, 12 P.M. Mountain, 11 A.M. Pacific
Duration: 60 Minutes
Cost: Free, thanks to our event sponsor.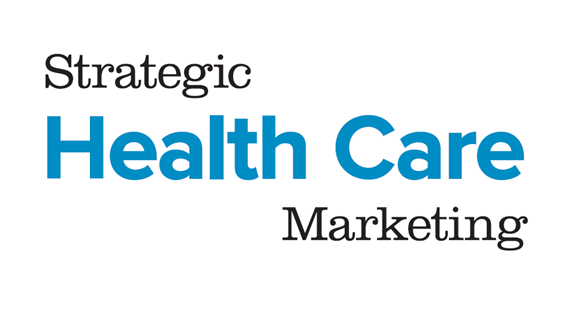 Fill out this brief form to register.
(All fields required.)
Sponsored by
Strategic Health Care Marketing
Thanks to our sponsor, this event is FREE to view.
Please consider becoming a member to support our industry coverage.
Fill in the brief form to view the on-demand webinar recording immediately.
You are protected by our privacy policy. By completing this form you agree to receive email from Plain-English Health Care. You can unsubscribe from emails at any time via the link at the bottom of any email.
Do you have valuable content that you'd like to get in front of decision makers at hospitals, health systems, and physician groups?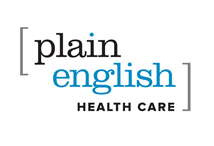 Copyright © Plain-English Health Care