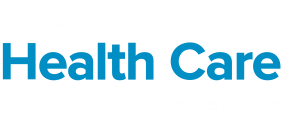 A Strategic Health Care Marketing webinar for health care marketers, communicators, and strategists
COVID-19: Up to the Minute Learnings from Industry Experts on the Front Lines of the Coronavirus Pandemic
Sponsored by Strategic Health Care Marketing
This event is free to attend thanks to our event sponsor.
Originally presented on March 24, 2020.
This event is available to watch immediately.
Register below to view the webinar recording.
During these unprecedented times, response measures to the coronavirus pandemic are evolving moment by moment in an extremely dynamic environment. Our goal with this webinar is to provide the most current information available from healthcare leaders on the front lines.
In this webinar, our panel of senior health care executives will share their organizations' top priorities, best practices, and key learnings thus far concerning the Coronavirus pandemic. We will find out what their organizations are doing, how it's working, and what adjustments are being made to optimize very finite resources.
You'll learn:
How technology and data are helping health systems discover "hot spots" and direct resources accordingly
Best practices for directing patients to the right information, testing location, or care
How to manage the "worried well"
How to coordinate stakeholder communications across all channels
And more…
Join us on March 24 and you'll leave this webinar with new tools to help you steer through the roughest waters health care has had to navigate in modern history.

Suzanne Hendery
Vice President & Chief Marketing Officer
Renown Health

Suzanne has over 25 years of experience in communications, business strategy, marketing, program development and collaborative innovation through branding and digital strategy, customer experience design, and team member and customer engagement. At Renown, she advances the strategy and mission of the organization by growing reputation, engagement, loyalty, referrals and volumes in conjunction with colleagues and the marketing, internal and external communications, web/digital/social media and media relations teams. Prior to this position, Hendery served for 10 years as vice president, Marketing & Communications for Baystate Health in Springfield, MA.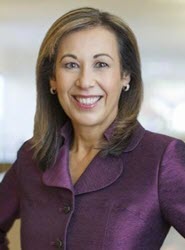 Christian Pettker, MD
Associate Chief Quality Officer
Yale Medicine
Christian Pettker, MD is associate chief quality officer, Yale Medicine; associate professor of Obstetrics, Gynecology, and Reproductive Sciences; and chief, Obstetrics, Gynecology & Reproductive Sciences at Yale New Haven Health. In his role as associate chief quality officer, Dr. Pettker oversees quality initiatives. The health system adopted protocols to become a high reliability organization in 2014 and has significantly reduced the frequency of serious safety events. He currently leads Yale New Haven Health's response to the coronavirus pandemic.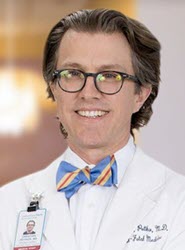 Ed Rafalski, Ph.D., MPH, FACHE
Chief Strategy and Marketing Office
BayCare Health System

Ed Rafalski is chief strategy and marketing officer for BayCare Health System in Clearwater, Florida. He is responsible for all planning, business development, market research, marketing, digital front door services, contact center operations, government relations, public relations, and communications at BayCare Health System. Ed leads the planning group for BayCare's Hospital Incident Command Structure (HCIS), which was activated in February.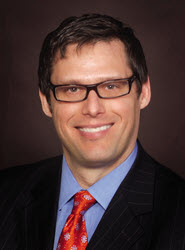 Sara Vaezy
Chief Digital Strategy & Business Development Officer
Providence St. Joseph Health
Sara leads the development of the digital strategy and roadmap, digital partnerships with health systems and technology companies, new business commercialization and business development, technology evaluation and pilots, and digital thought leadership at PSJH. Prior to PSJH, she worked for The Chartis Group, a healthcare management consulting firm, where she focused on enterprise strategic planning, payer-provider partnerships, and the development of population health companies.
Date: Tuesday, March 24, 2020

Time: 2:00 P.M. Eastern, 1:00 P.M. Central, 12:00 P.M. Mountain, 11:00 A.M. Pacific
Duration: 60 Minutes
Cost: Free, thanks to our event sponsor.
You are protected by our privacy policy. By completing this form you agree to receive email from Plain-English Health Care. You can unsubscribe from emails at any time via the link at the bottom of any email.
Fill out this brief form to register.
(All fields required.)
Sponsored by
Strategic Health Care Marketing

Thanks to our sponsor, this event is FREE to view.
Please consider becoming a member to support our industry coverage.
Fill in the brief form to view the on-demand webinar recording immediately.
Do you have valuable content that you'd like to get in front of decision makers at hospitals, health systems, and physician groups?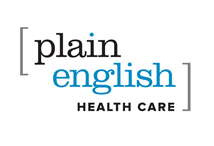 Copyright © Plain-English Health Care